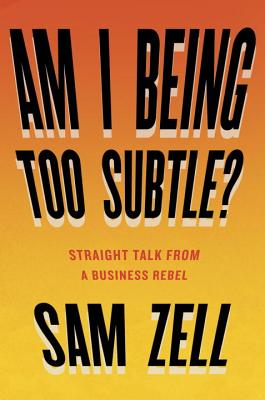 Am I Being Too Subtle?:Straight Talk from a Business Rebel
Interview with Sam Zell
November 1, 2017
Sign Up to listen to full interview.
About Sam Zell
Sam Zell is the chairman of Equity Group Investments, the private investment firm he founded in 1968, and the chairman of five NYSE companies. He is an entrepreneur and investor who is active in a diverse range of industries, such as energy, manufacturing, logistics, healthcare, and communications, and of course real estate. He lives in Chicago with his wife, Helen.         
more
Interview Summary
Sam Zell, the son of Jewish immigrants from Poland, learned to take risks from his parents at an early age, and rarely missed an opportunity to make profit. Known for creating the largest real estate companies in commercial real estate, Zell went on to find even greater success in other industries including manufacturing, retail, travel, energy and healthcare.
In an interview with Readara, contrarian entrepreneur Zell reviews his childhood, the growth of his real estate business, and the evolution of his management philosophy. Outspoken and blunt, Zell minces no words and lives up to his iconoclastic reputation. In this clear and candid talk, Zell traces his early business ventures and explains how his relentless drive for profit catapulted him to the top of the real estate into more diverse industries. While discussing his success, self-made billionaire Sam Zell also tackles business failures and personal challenges. 
Key Topics
How did the son of Polish immigrant parents rise to the pinnacle of real estate and business management?
What are Sam Zell's philosophies in business, investments, people and life in general?
How have Zell's independent thinking and contrarian streak helped him?
How did his immigrant parents from Poland shape his early childhood?
How did Sam Zell build a real estate portfolio through hard work and out-of-the-box thinking as well as by testing the limits of his own abilities?
Who is "the Grave Dancer"? How did Zell profit from the savings and loan crisis in the 1980s?
How does one manage a billion dollar business with zero cash flow?
Why are real estate investors poor at deciding when to exit?
How did the real estate entrepreneur apply his business management and investment philosophies in other industries?
How did Sam Zell protect his downside in every deal from Carter Hawley Hale, Schwinn Bicycles, Sealy, Revco, Federated Department Stores, Itel to Chicago Tribune?
What are Sam Zell's 11 commandments?
Other Books by Author