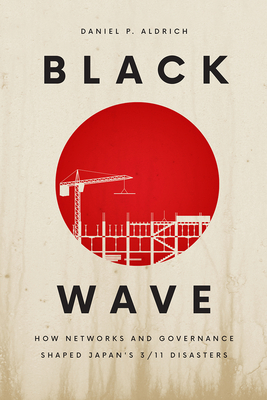 University of Chicago Press
Black Wave: How Networks and Governance Shaped Japan's 3/11 Disasters
0

Rate this book

Key Metrics
University of Chicago Press

Paperback

9780226638430

8.9 X 5.9 X 0.8 inches

0.85 pounds

Social Science > Disasters & Disaster Relief

English
$0
Available Copies:
0 Copies

Secure Transaction
Book Description
Despite the devastation caused by the magnitude 9.0 earthquake and 60-foot tsunami that struck Japan in 2011, some 96% of those living and working in the most disaster-stricken region of Tōhoku made it through. Smaller earthquakes and tsunamis have killed far more people in nearby China and India. What accounts for the exceptionally high survival rate? And why is it that some towns and cities in the Tōhoku region have built back more quickly than others? Black Wave illuminates two critical factors that had a direct influence on why survival rates varied so much across the Tōhoku region following the 3/11 disasters and why the rebuilding process has also not moved in lockstep across the region. Individuals and communities with stronger networks and better governance, Daniel P. Aldrich shows, had higher survival rates and accelerated recoveries. Less-connected communities with fewer such ties faced harder recovery processes and lower survival rates. Beyond the individual and neighborhood levels of survival and recovery, the rebuilding process has varied greatly, as some towns and cities have sought to work independently on rebuilding plans, ignoring recommendations from the national government and moving quickly to institute their own visions, while others have followed the guidelines offered by Tokyo-based bureaucrats for economic development and rebuilding.

Black Wave: How Networks and Governance Shaped Japan's 3/11 Disasters
Author Bio
Daniel P Aldrich is a professor of political science, public policy and urban affairs and a Director of Security and Resilience Studies Program at Northeastern University.
An award winning author, Daniel Aldrich has published five books, more than sixty peer reviewed articles, and written op-eds for The New York Times, CNN, Asahi Shinbun, along with appearing on popular media outlets such as CNBC, MSNBC, NPR, and HuffPost. Aldrich has spent more than five years carrying out fieldwork in Africa, Asia, and the Middle East and his research has been funded by the National Science Foundation, the Fulbright Foundation, and the Abe Foundation.
Education
Harvard University, Ph.D., Government 2005
Harvard University, M.A., Government 2001
University of California at Berkeley, M.A., Asian Studies 1998
University of North Carolina at Chapel Hill, B.A., Asian Studies 1996
Source: Northeastern University