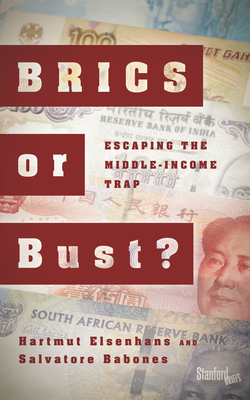 BRICS or Bust?:Escaping the Middle-Income Trap
Interview with Hartmut Elsenhans
October 20, 2017
Sign Up to listen to full interview.
About Hartmut Elsenhans
Hartmut Elsenhans is a German political scientist and Emeritus Professor of International Relations at the University of Leipzig. He was also affiliated with the Université de Montréal; Jawaharlal Nehru University, India; Quaid-e-Azam University, Islamabad; Columbia University and University of California, Berkeley.

He studied political science, history and sociology at the University of Tübingen and the Free University of Berlin (FU Berlin). He earned his doctoral degree in 1973 with a study on the decolonisation of Algeria in the Algerian War (1954–1962). In 1976, he gained habilitation at FU Berlin.

His current research includes capitalism and social movements, structure of the international system, rise and demise of the capitalist world system, political economy of European integration and development politics and economics. Throughout his career, Elsenhans expanded his work on the book's topic, publishing a total of five volumes on the subject. 

In the late 1970s, he had short stints as a lecturer at the University of Montreal and the University of Frankfurt before settling down for his first professorship (of International Relations) at the University of Marburg, followed shortly by a long-term professorship at Konstanz University. His focus there was on the analysis of underdevelopment, national and social emancipator movements and public administration in developing countries.

Elsenhans took the opportunity to go to Leipzig after German unification, to help build the department of international relations at the university there. He taught there until 2007, when he retired. He was given honorary membership of the students association of the faculty of political science at the University of Leipzig. Elsenhans currently still resides, lectures and researches in Leipzig. 
more
Interview Summary
Generally, the implementation of developing technologies that the majority of the population can use to improve productivity is key to the continual success of an economy. Western Europe and the United States of America developed an array of technologies that continue to advance their economies beyond middle income and to the top of the income pyramid.
Throughout the 80s and 90s, East Asian countries were growing at a rapid pace, primarily driven by the manufacturing sector and export-led growth. These economies lifted millions of people out of poverty, only to start stalling within the following two decades.
In an interview with Readara, Professors Eisenhans and Babones offer an insightful analysis of the drivers of economic growth in these nations as well as the policies that contributed to their economic success. 
Key Topics
Why did many fast-growing East Asian economies begin to slow down?
How can government policies direct investment to improve labor productivity?
What is the middle income trap and why do countries fall in it?
How did manufacturing and export cause economic growth to run out of steam?
What did China do right?
How can India emulate the success of China?
What can Russia do to revive its economic growth?
Why are politicians reluctant to implement policies that can change the existing economic order?
Other Books by Author