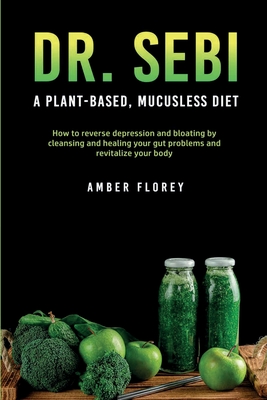 Ddlines Ltd
Dr. Sebi: A Plant-Based, Mucusless Diet: How to reverse depression and bloating by cleansing and healing your gut problems and revitalize your body
0

Rate this book

Key Metrics
Ddlines Ltd

Paperback

9781802166316

9 X 6 X 0.23 inches

0.35 pounds

Medical > Medicaid & Medicare

English
$0
Available Copies:
0 Copies

Secure Transaction
Book Description
★NOW 55% OFF for Bookstores!★
CLEANSE YOUR BODY! REVERSE AND PREVENT A MUCUS BUILD UP AND REAP THE BENEFITS!
Improve your overall health getting rid of depression and bloating, allowing your gut to repair and improve the appearance of your skin and hair!
Your customers will love this lifechanging book!
Does any of this apply to you?
Frequently feeling bloated?
Have you been diagnosed with IBS?
Are you trying to improve your overall health ?
Do you suffer from depression?
Do your symptoms impact the quality of your daily life?
Dr. Sebi always insisted that only natural foods do not cause mucus to build up in our bodies.
The Plant-based Mucusless diet will help you identify mucus building foods and teach you how to eliminate these disease causing foods, substituting them with naturally healthy alternatives.
This book will give you the knowledge you need to make an informed life-style choice and guide you through Dr. Sebi's teachings, helping you to cleanse your body through a natural plant-based diet. Ultimately, you will feel regenerated, freeing yourself from depression and bloating, which are associated to a high processed, unnatural diet.
READY TO HEAL YOUR MIND AND BODY WITH DR. SEBI'S PLANT-BASED MUCUSLESS DIET?
BUY NOW and let your customers get addicted to this amazing book!
Dr. Sebi: A Plant-Based, Mucusless Diet: How to reverse depression and bloating by cleansing and healing your gut problems and revitalize your body