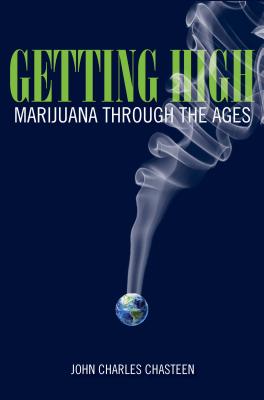 Getting High:Marijuana Through the Ages
Interview with John Charles Chasteen
February 23, 2016
Sign Up to listen to full interview.
About John Charles Chasteen
John Charles Chasteen is a North Carolina writer, translator of Spanish and Portuguese, and, for twenty-five years, professor of history at UNC Chapel Hill, where he was born (on campus) in 1955. His classic Born in Blood and Fire is among the most widely read histories of Latin America in the English language. Chasteen's abiding scholarly interest has been the emotional roots of nation and nationalism in nineteenth-century Latin America. His books on the topic include Heroes on Horseback: A Life and Times of the Last Gaucho Caudillos, National Rhythms, African Roots: A Deep History of Latin American Popular Dance , and Americanos: Latin America's Struggle for Independence. Chasteen is also an award-winning editor and translator of Latin American fiction and non-fiction. He lives with his wife, Carmen, in the countryside near Chapel Hill.
more
Interview Summary
Key Topics
Other Books by Author