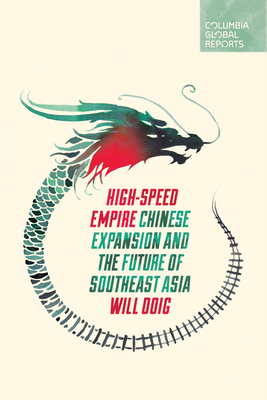 High-Speed Empire:Chinese Expansion and the Future of Southeast Asia
Book Summary
China's growing ability in developing massive infrastructure has helped the country to modernize its rail, port and road network. In the last five decades, China has successfully built a number of large infrastructure projects at home and now increasingly in other countries as well.
In High Speed Empire, author and journalist Will Doig explains with insightful examples how China has mastered several related technologies to become a construction super power. However, China is also mixing construction projects with its strategic aim of dominating in Asia and Africa.
The One Belt One Road initiative labeled by the Chinese government mostly as a commercial and economic objective is increasingly perceived as China's way of overpowering trade partners and neighbors. Financed generously by the Chinese government, most of these projects are designed to meet the needs of the country's economic interest, and not conceived with the objective to develop partnering countries.
Key Topics
What have been the key drivers for China's rapid economic growth in the last three decades?
How has the construction industry become part of China's international diplomacy?
Why is the Chinese government keen on building a transportation network that stretches to Europe and deeper in Asia?
Why has China's so called peaceful rise met a lot of resistance from its neighbors?
What lessons can we learn from the failed projects in Sri Lanka, Thailand, Cambodia and Pakistan?
Why is China loaning billions of dollars to countries who have nearly no ability to repay these expensive loans?
Is this a development strategy or debt trap diplomacy?
Other Books by Author