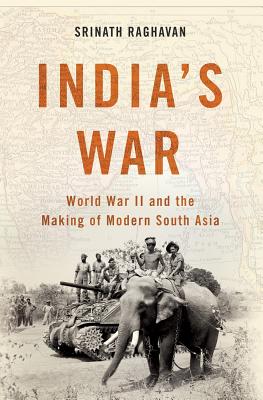 India's War:World War II and the Making of Modern South Asia
Interview with Srinath Raghavan
May 20, 2016
Sign Up to listen to full interview.
About Srinath Raghavan
Srinath Raghavan is a New Delhi-based historian and a Senior Fellow at the Centre for Policy Research, as well as a Lecturer in Defense Studies at King's College London. He received his MA and PhD in War Studies from King's College, before which he spent six years in the Indian Army. He is the author of War and Peace in Modern India: A Strategic History of the Nehru Years (which was chosen as a Book of the Year by Outlook, an Indian magazine), as well as 1971: A Global History of the Creation of Bangladesh. Raghavan writes columns in the Asian Age, the Deccan Chronicle, and the Telegraph, and regularly reviews books in the Times of India and the Indian Express. Raghavan lives in New Delhi.
more
Interview Summary
more
Key Topics
Other Books by Author