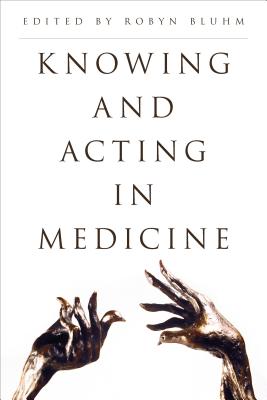 Knowing and Acting in Medicine
Book Summary
Practitioners of philosophy and medicine have always looked at each other for inspiration but in the recent decades the growing overlap has led to the development of philosophy of medicine.
The questions like what is or what causes health and what is or what causes diseases are gets excited the disciples of philosophy of medicine. Though a relatively new field, the philosophy of medicine revolves around the patient's health and diseases.
In an interview with Readara, Editor Robyn Bluhm talks about the evolution of philosophy of medicine and what direction the discipline is heading. Professor Bluhm discusses what role different kind of knowledge play in medicine. Bluhm also discusses what large scale issues are with medical knowledge and what kind of knowledge should be taken into account in treating a patient or in the broader context of policy.
The book identifies four themes from leading researchers including what constitutes and influences medical knowledge and understanding how to evaluate clinical reasoning, how medical knowledge affects patient care, what philosophical underpinnings are driving medicine and clarifying key concepts or goals in medicine.
more
Other Books by Author