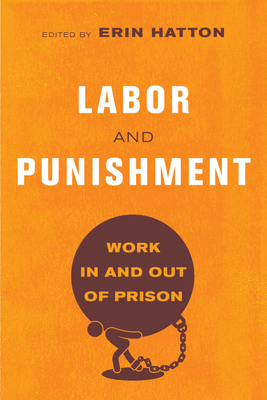 University of California Press
Labor and Punishment: Work in and Out of Prison
0

Rate this book

Key Metrics
University of California Press

Paperback

9780520305342

-

-

Social Science > Criminology

English
$0
Estimated Arrival:
Sep 26 -Sep 28
Available Copies:
10+ Copies

Secure Transaction
Book Description
The insightful chapters in this volume reveal the multiple and multifaceted intersections between mass incarceration and neoliberal precarity. Both mass incarceration and the criminal justice system are profoundly implicated in the production and reproduction of the low-wage exploitable precariat, both within and beyond prison walls. The carceral state is a regime of labor discipline--and a growing one--that extends far beyond its own inmate labor. This regime not only molds inmates into compliant workers willing and expected to accept any bad job upon release but also compels many Americans to work in such jobs under threat of incarceration, all the while bolstering their exploitability and socioeconomic marginality.
Contributors include Heather Ann Thompson, T. Dionne Bailey, Amanda Bell Hughett, Genevieve LaBaron, Jacqueline Stevens, Noah Zatz, Teresa Gowan, Gretchen Purser, Anne Bonds, and Erin Hatton.
Labor and Punishment: Work in and Out of Prison
Author Bio
Erin Hatton, PhD, is an associate professor in the UB Department of Sociolgoy. Prof. Hatton's research focuses on work and political economy, while also extending into the fields of social inequality, labor, law and social policy. 
Her first book, The Temp Economy: From Kelly Girls to Permatemps in Postwar America (Temple University Press, 2011), weaves together gender, race, class and work in a cultural analysis of the temporary help industry and rise of the new economy. Prof. Hatton's new book, Coerced: Work Under Threat of Punishment (UC Press, 2020), analyzes four very different--and unusual--groups of workers:  incarcerated, workfare, college athlete, and graduate student workers. 
Drawing on more than 120 in-depth interviews across these four groups, in this book she uncovers a new form of labor coercion and analyzes its consequences for workers in America.
Education
 
PhD, University of Wisconsin-Madison, 2007
MS, University of Wisconsin-Madison, 2003 
BA, Kenyon College, 1996
Source: The State University of New York - Buffalo 
more
Videos