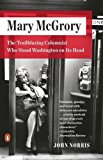 Mary McGrory: The Trailblazing Columnist Who Stood Washington on Its Head
Book Summary
Mary McGrory was the singular feminine voice from the highest perches of politics and she didn't reach there by luck.
John Norris, the executive director of the Sustainable Security and Peacebuilding Initiative at American Progress, in an interview with Readara offers the context in which Mary succeeded in the political world at a time when most women were relegated to office jobs.
Norris writes with political credentials and an understanding that comes with the long history of being near the seats of power in Washington, D.C.
Key Topics
Who was Mary McGrory and what did she do?
Why were women a rarity in political journalism and when did it all change in the late 50s?
Why was Mary called to have, during the McCarthy hearing time, more courage than most of the men?
Mary McGrory didn't conform in the age of conformity.
Mary's journalism beat covered – U.S. Presidents, presidential campaigns and the U.S. Congress.
Why did political leaders want to talk to her?
How hard was it for Mary to break the career dominated by men?
Mary covered Presidential campaigns, elections and Presidents from Kennedys to George W. Bush.
Mary's career spanned 50 years from Army-McCarthy hearings to the invasion of Iraq.
Her liberal views were often biased and complex but widely read and sought after.
Mary was a newspaper columnist and often advised politicians that she favored but she never disclosed that.
How did she earn to be enemy number 20 on President Nixon's list?
Other Books by Author