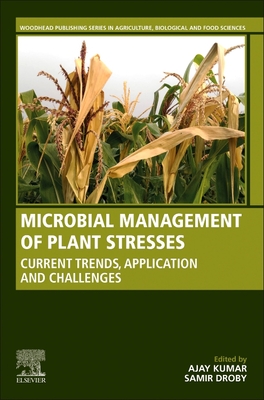 Woodhead Publishing
Microbial Management of Plant Stresses: Current Trends, Application and Challenges
0

Rate this book

Key Metrics
Woodhead Publishing

Paperback

9780323851930

-

-

Technology & Engineering > Agriculture - Agronomy - Crop Science

English
$0
Available Copies:
0 Copies

Secure Transaction
Book Description
Microbial Management of Plant Stresses: Current Trends, Application and Challenges explores plant microbiota including isolated microbial communities that have been used to study the functional capacities, ecological structure and dynamics of the plant-microbe interaction with focus on agricultural crops. Presenting multiple examples and evidence of the potential genetic flexibility of microbial systems to counteract the climate induced stresses associated with their host as a part of indigenous system, this book presents strategies and approaches for improvement of microbiome.
As climate changes have altered the global carbon cycling and ecological dynamics, the regular and periodic occurrences of severe salinity, drought, and heat stresses across the different regimes of the agro-ecological zones have put additional constraints on agricultural ecosystem to produce efficient foods and other derived products for rapidly growing world population through low cost and sustainable technology. Furthermore chemical amendments, agricultural inputs and other innovative technologies although may have fast results with fruitful effects for enhancing crop productivity but also have other ecological drawbacks and environmental issues and offer limited use opportunities.
Microbial formulations and/or microbial consortia deploying two or multiple partners have been frequently used for mitigation of various stresses, however, field success is often variable and improvement Smart, knowledge-driven selection of microorganisms is needed as well as the use of suitable delivery approaches and formulations.
Microbial Management of Plant Stresses: Current Trends, Application and Challenges presents the functional potential of plant microbiota to address current challenges in crop production addressing this urgent need to bring microbial innovations into practice.
Microbial Management of Plant Stresses: Current Trends, Application and Challenges