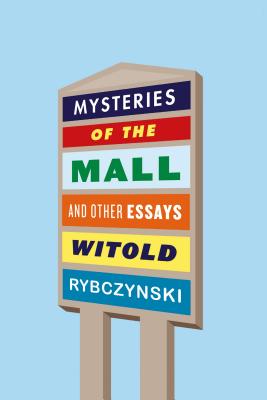 Mysteries of the Mall:And Other Essays
Book Summary
Not many of us pay attention to the architecture surrounding us in our daily lives as we stream in and out of supermarkets, gas stations and other commercial and public places. Much of the architecture we inhabit is increasingly defined by the technology of the time along with the pace of change of activities we like to engage in.
Mysteries of the Mall, a collection of essays from previously published works of architect and author Witold Rybczynski, offers a lucid guide to various architectural developments. In thirty-four essays laid out in four parts, Rybczynski delves into the way we live today, our urban conditions, the art of the building and place makers. The book offers a moving commentary on architectural trends, movements and an accounts of some of the most influential architects over the past five decades.
Rybczynski's strong interest in the lived experience of architecture and in spaces where form follows function, namely food courts, offers a lively read and raises many important questions. The essay on engineering firm Arup, sheds much needed light on nearly seven decades of work that makes some of the most complex building stand today.
Spaces are not always identified by their physical features as by the events that take or took place. Rapid changes in cities make these spaces acquire significance in one period before they lose it in another. While seaports, railroads and factory complexes created concentration in large cities, recent technological development has supported dispersal. This chain of evolution, invention and change has often been the pattern that drives urban renewal.
Rybczynski's essays in the fourth part of the book focus on place makers, weaving together stories of common vision from the architectural and development work done by Turner, Durwood and Pritzker.
Other Books by Author