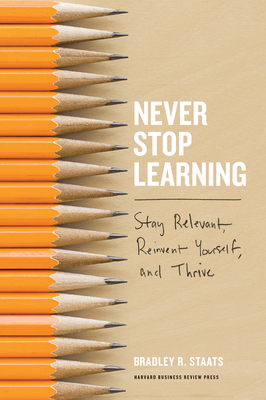 Never Stop Learning:Stay Relevant, Reinvent Yourself, and Thrive
Interview with Bradley R Staats
August 6, 2018
Sign Up to listen to full interview.
About Bradley R Staats
Bradley R. Staats is an associate professor of operations at the University of North Carolina's Kenan-Flagler Business School. His work has been featured in many publications, including Harvard Business Review, Fast Company, the New Yorker, the Financial Times, the Wall Street Journal, as well as on NPR.
Interview Summary
Key Topics
How is learning from failure different in different cultures?
Why do we focus on learning as an individual exercise and neglect the role played by others?
Why are we unwilling to take risks that might lead to failure?
Why and how may reflection help us better than practice?
What makes us bad at learning?
Why are we focused on the outcome and not on the process of learning?
Who are dynamic learners and how can one actually learn to become one?
Why do we think it is easier to learn from others' mistakes than from our own?
What can we do to increase our capacity to learn?
How does process focus lead to deeper learning?
Other Books by Author