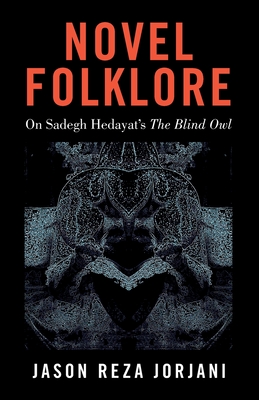 Arktos Media Ltd
Novel Folklore: On Sadegh Hedayat's The Blind Owl
0

Rate this book

Key Metrics
Arktos Media Ltd

Paperback

9781912975631

8.5 X 5.51 X 0.41 inches

0.51 pounds

Literary Criticism > Comparative Literature

English
$0
Available Copies:
0 Copies

Secure Transaction
Book Description
Sadegh Hedayat's novel The Blind Owl is considered by many to be the greatest work of modern Persian literature. Often compared to the classics of Existentialism and Gothic Horror, The Blind Owl is widely believed to be cursed, so that anyone who reads it seriously is driven to suicide. This belief is no doubt influenced by Hedayat's own suicide in Paris in 1951.
In Novel Folklore, Jason Reza Jorjani, whose grandfather was best friends with Hedayat, offers a revolutionary interpretation of The Blind Owl. Jorjani reveals Hedayat's complex appropriation and adaptation of libertine Gnostic and antinomian Tantric ideas. He argues that Hedayat aimed to reestablish Iran's perennial role as the cultural crossroads of the Western world and the Indo-Buddhist East.
On Jorjani's reading, The Blind Owl is ultimately about the Imaginal metamorphosis of humans into higher beings. These beings are addressing us from our own future. We think of them as aliens because we are alienated from what it is within ourselves that holds these posthuman possibilities open to us. In the course of an extensive literary comparison of Hedayat's novel to Whitley Strieber's Communion, Jorjani suggests that the visitors from our future are here to re-write their past by re-engineering the folkloric substratum of human consciousness and identity.
Jason Jorjani's Novel Folklore is a stunningly original interpretation of The Blind Owl and a philosophical work in its own right. This is true renaissance thought taking place in an Iranian context, which must also be globally relevant and written with a view to the needs of the next generation, who will live at the crossroads of Earth's civilizations.
Novel Folklore: On Sadegh Hedayat's The Blind Owl