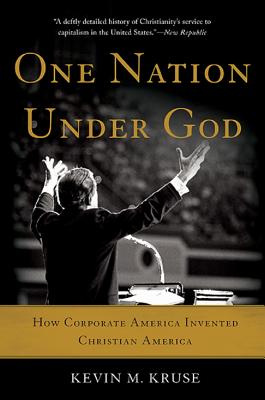 One Nation Under God:How Corporate America Invented Christian America
Book Summary
Faith-based conflicts in America have been going on for decades, but the idea that the U.S. government endorses God, and more specifically the Christian religion, is not as old as most of us might think.
President Roosevelt set off a chain of events in motion after he launched the New Deal and promoted the godless government. Corporate America was quick to align with the clergymen and ministers, which subsequently led to a series of events culminating in several widely accepted practices, including the introduction of the motto "In God We Trust" and its appearance on the U.S. dollar bill.
Since the 1950s, all presidents have embraced the religious and spiritual redemption – whether to to unite or divide the American public. 
Other Books by Author