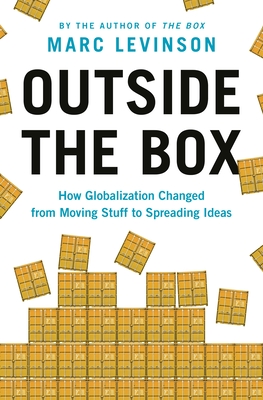 Outside the Box:How Globalization Changed from Moving Stuff to Spreading Ideas
Book Summary
As long as we need and want products and services that others make or create, globalization is here to stay.
Nations have explored the earth to reach other civilizations and at times gone to wars, whether it is for spices, silk or precious metals like gold and silver. Civilizations have been subjugated and colonies were created only to get the reliable supply of the product of choice of the time.
In recent centuries, manufactured goods have become objects of desire as the rich want to dress themselves in style while the less privileged demand cheaper goods to access more technology driven lifestyles.
Whether it is the latest designer dress, the most affordable or the most expensive phones, these coveted items all have their global journeys, often rocky, carefully drafted by entrepreneurs and governments.
Economist, historian and author Marc Levinson offers a broad and expansive history of globalization and its fast-paced evolution in the last two centuries. In an insightful account, Levinson explains how globalization has been transformed in every stage by entrepreneurs, governments and technology.
Contract freight, deregulating finance, international supply chains, headquarter economy became the milestones of international trade leading to globalization.
Levinson offers profound insights into how aspiring national powers have subsidized manufacturing, highlighting that market forces have never been behind the rise of manufacturing in any significant powerful nation. In addition, the spread of supply chains to value chains have rendered most conventional government statistics on international trade to say very little about the status of societies, community prosperity and relationships among nations.
Key Topics
What is the history of globalization?
How has globalization evolved during its four stages?
Why does scale matter and why do larger companies have advantages?
How does cheap international freight affect domestic manufacturers?
How do China subsidies create a global oversupply in manufactured goods?
How does ocean freight shipping by European and Asian governments affect local manufacturing?
How have supply chains morphed into value chains?
Why may the current wave of globalization in services transfer more work to Asia?
Other Books by Author