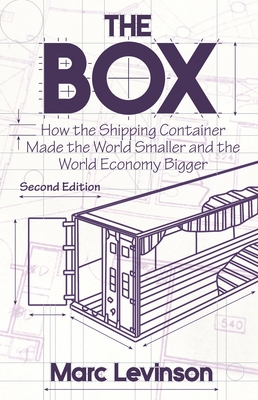 The Box:How the Shipping Container Made the World Smaller and the World Economy Bigger - Second Edition with a New Chapter by the Author
Book Summary
When we see a container we tend to ignore it but that aluminum box with no eye appeal managed to make world smaller and the world economy bigger.
Metal containers have come to transport goods of all kinds from one corner of the world to the other. However, those simple three dimensional objects have changed the way production is located and brought about equally profound change in shipping and logistics.
Author Marc Levinson traces the history of containerization to its roots in the late fifties and how it helped manufactured products from Asia and Europe to worldwide destinations and led to the rise of new shipping ports and technologies and fall of traditional gateway ports.
Other Books by Author