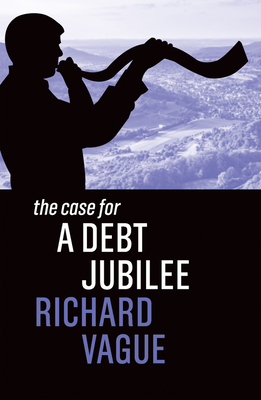 Polity Press
The Case for a Debt Jubilee
0

Rate this book

Key Metrics
Polity Press

Paperback

9781509548736

-

-

Political Science > Public Policy - Economic Policy

English
$0
Estimated Arrival:
Jul 6 -Jul 8
Available Copies:
10+ Copies

Secure Transaction
Book Description
We were drowning in in record levels of debt before the COVID-19 crisis, and we are now deluged in it. U.S. private-sector loans have tripled relative to income since 1950 - and government debt is also at an all-time high. Soaring debt burdens individuals, stifles growth, compounds inequality, and brings falling living standards for millions.
Richard Vague's new book argues that, contrary to mainstream assumptions, we cannot simply hope that the trend will correct itself. Mounting debt is a feature of our economic system, not a bug: debts perpetually grow and compound, polarizing and impoverishing economies if not overtly dealt with. He offers a detailed plan for how we can restructure a range of debts - such as student loans, auto loans, medical debt and more - and offer hard-pressed debtors a 'jubilee' now, not in some utopian future.
Vague's bold polemic contains a wealth of ideas that will free millions from modern-day debt peonage, reduce inequality and bring new vigor to the economy as it struggles to emerge from the pandemic.
The Case for a Debt Jubilee
Author Bio
Richard Vague is Secretary of Banking and Securities for the Commonwealth of Pennsylvania. He is the author of A Brief History of Doom, a chronicle of major world financial crises, The Next Economic Disaster, a book with a new approach for predicting and preventing financial crises, and the Illustrated Business History of the United States.
Vague was co-founder, Chairman and CEO of Energy Plus, an electricity and natural gas supply company operating in states throughout the U.S. that was sold to NRG Energy in 2011, and also co-founder and CEO of two banks – First USA, a consumer-oriented bank which grew to be the largest Visa issuer in the industry and which was sold to Bank One in 1997, and Juniper, a bank that was the fastest growing credit card issuer in its era, which was sold to Barclays PLC in 2004.
Richard currently serves on the University of Pennsylvania Board of Trustees and the Penn Medicine Board of Trustees, and on a number of business boards. He is chair of FringeArts Philadelphia, chair of the University of Pennsylvania Press, and chair of the Innovation Advisory Board of the Abramson Cancer Center. He also serves on the Governing Board of the Institute for New Economic Thinking and the board of the Fund for the School District of Philadelphia. Vague is the founder of the economic data service Tychos (tychosgroup.org), which specializes in analyzing private debt trends and also the email newsletter service Delanceyplace.com, which focuses on non-fiction literature.
Source: Gabriel Investments 
more
Videos