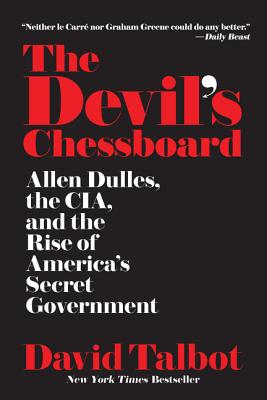 The Devil's Chessboard:Allen Dulles, the Cia, and the Rise of America's Secret Government
Book Summary
Allen Welch Dulles, the distinguished Wall Street lawyer and son of a prominent family, rose to the helm of the Central Intelligence Agency at a very young age.
With the help of John Foster Dulles, Secretary of State and Allen Dulles' brother, the longest-serving chief of the CIA molded the secretive organization in a way that often led to secret wars, overthrowing of foreign governments and occasional spying on its own people, all with the support of the U.S. Congress and mostly behind the backs of three presidents.
David Talbot, nonfiction book author and founder of the San Francisco-based web magazine Salon, combs through various government archives and draws from numerous first-hand interviews and sources to build a vivid portrayal of Dulles and the CIA under his leadership. 
Other Books by Author