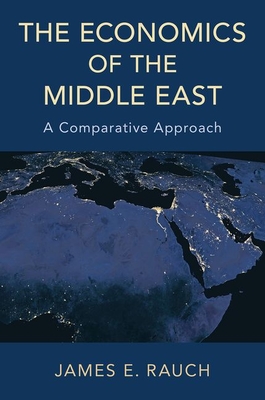 Oxford University Press, USA
The Economics of the Middle East: A Comparative Approach
0

Rate this book

Key Metrics
Oxford University Press, USA

Paperback

9780190879198

9.1 X 6.1 X 0.8 inches

1.1 pounds

Business & Economics > Development - Economic Development

English
$0
Available Copies:
0 Copies

Secure Transaction
Book Description
Countries in the Middle East have very different economies, even if they are often grouped together. In The Economics of the Middle East, James Rauch focuses on the drivers of their distinctiveness, including the effects of their natural endowments, geographic locations, and interactions with the global economy. This book evaluates the socioeconomic trajectories of three groups of Middle Eastern States: Sub-Saharan African, fuel-endowed, and Mediterranean. It compares these groups both to each other and to developing countries in other regions with similar characteristics. Rauch draws on basic approaches to economic development to enhance understanding of important issues, such how policies on gender, education, health, and the environment affect development. His comparative perspective sheds light on how and why the Arab countries, Iran, and Turkey have done better or worse than similar countries in other regions. His analysis throughout is supported by data that are well organized and clearly presented. Rauch develops new insights on topics as diverse as unemployment, urbanization, corruption, and the importance of intraregional flows of investment and migrants. The result is a fascinating and balanced overview of the socioeconomic performance of the Arab countries, Iran, and Turkey that presents a new lens on the economics of the Middle East.

The Economics of the Middle East: A Comparative Approach
Author Bio
James E. Rauch, associate professor of economics at the University of California, San Diego, and research associate, National Bureau of Economic Research, engaged in a study of what he terms the "network/search view of trade" as applied to the difficulties African Americans experience in gaining a foothold in inner-city retail trade.
Many connections between buyers and sellers, he argues, are made through a "search" process conditioned by proximity and pre-existing ties ("networks"), rather than through centralized markets. He has suggested the creation of a general trading company for African American retailers which would substitute for the intra-ethnic networks common among other minority retailers. Rauch also completed work on an empirical study to apply his network/search view to international trade.
Source: University of California, San Diego - Department of Economics