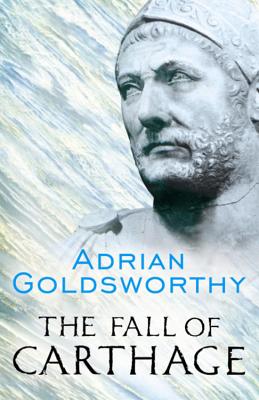 Phoenix
The Fall of Carthage: The Punic Wars 265-146 BC
0

Rate this book

Key Metrics
Phoenix

Paperback

9780304366422

8.06 X 4.84 X 0.99 inches

0.68 pounds

History > Western Europe - General

English
$0
Available Copies:
0 Copies

Secure Transaction
Book Description
The greatest conflict of antiquity, the struggle for supremacy between Rome and Carthage.
The struggle between Rome and Carthage in the Punic Wars was arguably the greatest and most desperate conflict of antiquity. The forces involved and the casualties suffered by both sides were far greater than in any wars fought before the modern era, while the eventual outcome had far-reaching consequences for the history of the Western World, namely the ascendancy of Rome. An epic of war and battle, this is also the story of famous generals and leaders: Hannibal, Fabius Maximus, Scipio Africanus, and his grandson Scipio Aemilianus, who would finally bring down the walls of Carthage.
The Fall of Carthage: The Punic Wars 265-146 BC
Author Bio
Adrian Goldsworthy was a Junior Research Fellow at Cardiff University for two years and subsequently taught part-time at King's College London and was an assistant professor on the University of Notre Dame's London program for six years. He also did bits and pieces of teaching at other universities. He has lectured on a range of topics, including both Greek and (particularly) Roman History, but also taught a course on the military history of the Second World War at Notre Dame.
While at St John's College, Oxford University he was awarded a D.Phil. in Literae Humaniores (Ancient History) in 1994. The topic of his thesis was 'The Roman Army as a fighting force, 100 BC-AD 200'. A modified version of this was subsequently published in the Oxford Monographs series under the title of The Roman Army at War, 100 BC - AD 200 (1996). This remains in print and is one of the best selling works in the series.
Source: AdrianGoldsworthy.com
more