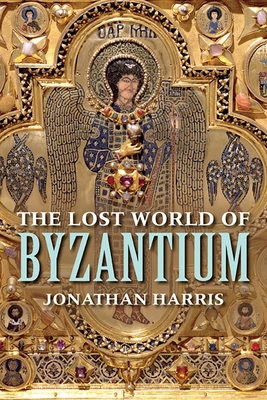 Yale University Press
The Lost World of Byzantium
0

Rate this book

Key Metrics
Yale University Press

Paperback

9780300223538

7.8 X 5.2 X 0.9 inches

0.8 pounds

History > Byzantine Empire

English
$0
Available Copies:
0 Copies

Secure Transaction
Book Description
A fresh, concise, and accessible history of one of the medieval world's greatest empires
For more than a millennium, the Byzantine Empire presided over the juncture between East and West, as well as the transition from the classical to the modern world. Jonathan Harris, a leading scholar of Byzantium, eschews the usual run-through of emperors and battles and instead recounts the empire's extraordinary history by focusing each chronological chapter on an archetypal figure, family, place, or event.
Harris's action-packed introduction presents a civilization rich in contrasts, combining orthodox Christianity with paganism, and classical Greek learning with Roman power. Frequently assailed by numerous armies--including those of Islam--Byzantium nonetheless survived and even flourished by dint of its somewhat unorthodox foreign policy and its sumptuous art and architecture, which helped to embed a deep sense of Byzantine identity in its people.
Enormously engaging and utilizing a wealth of sources to cover all major aspects of the empire's social, political, military, religious, cultural, and artistic history, Harris's study illuminates the very heart of Byzantine civilization and explores its remarkable and lasting influence on its neighbors and on the modern world.
The Lost World of Byzantium
Author Bio
I teach Medieval History and offer a first-year introductory course in the topic called 'Rome to Renaissance'. My research and second and third-year teaching focus on Byzantium (or the Byzantine empire). Effectively that means Eastern Europe in the period 602-1453 CE and the now vanished Christian state centred on the city of Constantinople (modern Istanbul). Byzantium is not well-known in this country but it is the origin of the Orthodox Christian culture of Russia, Greece and other eastern European countries.
I have always been interested in how Byzantium interacted with the world around it, both with its Christian neighbours to the west and Muslim ones to the east. I wrote my PhD on the refugees who left Constantinople when the city fell to the Ottoman Turks in 1453, the moment when Byzantium came to an end. Many of them headed west to Italy, France and even, in a few cases, to England. Later I became interested in the enigma of the Crusades. The First Crusade was launched by the Pope in 1095, partly with a view to helping the Byzantine emperor against the Seljuk Turks. Yet just over one hundred years later, the Fourth Crusade captured and sacked the Byzantine capital of Constantinople. I explored this paradox in Byzantium and the Crusades, which is now in its second edition.
The work of mine that has probably had the most impact is The Lost World of Byzantium. Published in 2015, it has since been translated into Chinese, Greek, Japanese, Romanian and Russian. It aims to be an accessible (and hopefully entertaining) first taste of this mysterious yet fascinating society. My latest publication is a textbook for university students: Introduction to Byzantium, 602–1453.
Source: Royal Holloway University of London 
more