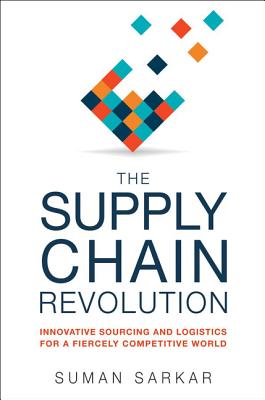 The Supply Chain Revolution:Innovative Sourcing and Logistics for a Fiercely Competitive World
Book Summary
As manufacturing becomes more global, supply chains are becoming increasingly critical. What is more, supply chains are getting elongated with the separation of design and manufacturing from customers and markets.
In The Supply Chain Revolution, author Suman Sarkar highlights how fast-pace companies are becoming excellent at sourcing and building business alliances. Sarkar goes on to explain this development using recent examples of innovation at companies including Zara, Apple, Boeing, Airbus, Starbucks, TJ Maxx and Amazon.
Getting to the market, whether a service or a product, requires an intimate knowledge of customers and their needs. Excellence in supply chain management has helped many innovative companies to expand their product portfolio, gain market share or develop totally new markets.
Other Books by Author