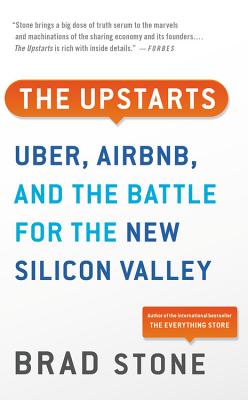 The Upstarts:How Uber, Airbnb, and the Killer Companies of the New Silicon Valley Are Changing the World
Book Summary
Small startups can end up not only disrupting but also reordering economic segments, especially when capital, technology and entrepreneurship come together. In the last decade, advances in smart phones, animal spirits of young entrepreneurs and surge in venture capital led the rise of two companies – Uber and Airbnb.
In an interview with Readara, celebrated author Brad Stone chronicles that hyper active decade in Silicon Valley. Covering one startup alone is difficult, but Stone weaves together a story of two startups that typified that period in time. The Upstarts offers an inside view in how these two disruptors dealt with regulatory challenges, business growth, and global operations.
Stone interlaces the early struggles and near failures of Uber in cobbling together capital and technology with the similar rise and stumbles at Airbnb. Although the two startups ended up disrupting two markets – local transportation and short term rentals, respectively – Uber and Airbnb pursued different paths in their success journeys and continue to evolve in their own ways. 
Other Books by Author