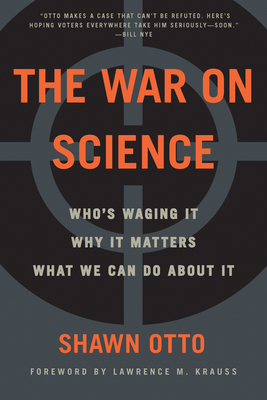 The War on Science:Who's Waging It, Why It Matters, What We Can Do about It
Book Summary
Who's Waging it, Why it Matters, What We Can Do About It
Mankind has enormously benefited from the scientific advances but the science and progress are not always welcomed by political, religious and corporate leaders.
We are living the century of science but voters are increasingly willing to reject science and continue to elect ardently antiscientific politicians. Science is poised to create more knowledge in the next 40 years than in all of recorded history.
Is it because science has advanced too far and problems are too complex or in a world dominated by science that requires extensive education to fully grasp, can democracy still prosper.
Science is so central to our policy challenges. Yet, less than 1% of the U.S. Congressmen have background in science. No wonder that global policymaking is more rhetoric than facts.
Author Shawn Otto in an interview with Readara explains how science upends the status quo and challenges the present order of the power and business structures and explains how antiscience flourished in the ancient and recent times leading to the collapse of regimes and societies.   
How the clash between science-literate and illiterate is causing unique set of problems. 
Other Books by Author