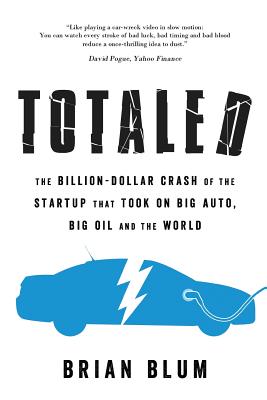 Totaled:The Billion-Dollar Crash of the Startup that Took on Big Auto, Big Oil and the World
Book Summary
In 2008, Shai Agassi set out to build electric car infrastructure with a grand vision to change the world but without any experience in the auto industry. A born salesman, young Agassi had the necessary tech savvy and political connections, but went on to build a company that lacked specific purpose.
The rise and failure of Agassi and Better Place is going to be the subject of management schools for decades to come. Was it Agassi's hubris, his lack of attention to detail, or simply his blind conviction that led to the fall of the once promising startup whose founder lacked operating experience?
In an interview with Readara, Brian Blum, author of Totaled, chronicles the meteoric rise and fall of Better Place along with its founder in four short years. Better Place promised to deliver 30,000 cars at the end of the third year of its existence, only managing to sell a mere 500.
Why did Better Place stumble so fast despite raising astronomical amounts of capital? Blum details how an impatient Agassi failed to appreciate management challenges, was caught up in his hyperbole, ignored customer needs, and ultimately failed to understand what it takes to build a business. 
Other Books by Author