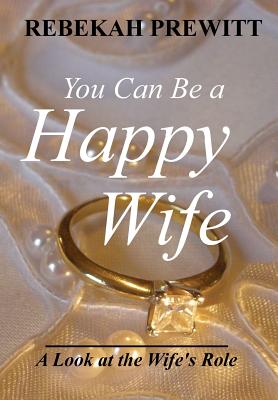 Rebekah Prewitt
You Can Be a Happy Wife: A Look at the Wife's Role
0

Rate this book

Key Metrics
Rebekah Prewitt

Hardcover

9780990510222

9 X 6 X 0.63 inches

1.1 pounds

Education > Counseling - General

English
$0
Available Copies:
0 Copies

Secure Transaction
Book Description
Jesus said, Verily I say unto you, There is no man that hath left house, or parents, or brethren, or wife, or children, for the kingdom of God's sake, Who shall not receive manifold more in this present time, and in the world to come life everlasting (Luke 18:29-30). In spite of what He said, many wives miss out on enjoying the manifold more blessings of God because they have not learned how to have a happy life now. In You Can Be a Happy Wife: A Look at the Wife's Role, Rebekah Prewitt candidly shares her own experiences that the Lord used to teach her of how to be a happy wife. It has worked for the author, and it can work for you too!
Wives will understand how to . . .
enjoy physical intimacy
avoid problems between their husbands and their parents
realize God's will for their lives
reduce marital strife
deal with being married to a non-Christian
and much more. They will examine real life examples of wives who have faced these and other struggles and find specific solutions. In addition, wives can explore some of the most controversial topics of our day. For instance, what is the wife's role in God's house? Can women really pastor their own churches? Rebekah narrows the mammoth subject of the wife's role into this easy-to-read book while still capturing the essential contents that are necessary for the success of every wife.
Rebekah Prewitt is a Bible based Christian Counselor. She holds an MA in Christian Counseling and operates in North Florida, USA. She is also the author of Dealing With Suicide, and The Proper Role of the Wife: An Academic Study. To learn more, visit LakeCityCounsel.com
You Can Be a Happy Wife: A Look at the Wife's Role